And the answer is, as always, it depends on your use-case. With no-code development there are many use-cases, when you can build your product(web or mobile app) a lot faster than with traditional "full-code" development.
In this post, we explain what is no-code and which use-cases are suitable for no-code development.
What is no-code?
No-code is a software development approach that usually doesn't require any programming skills and is often called visual programming, mainly because the software is built using drag and drop editors for front-end and the same for backend logic.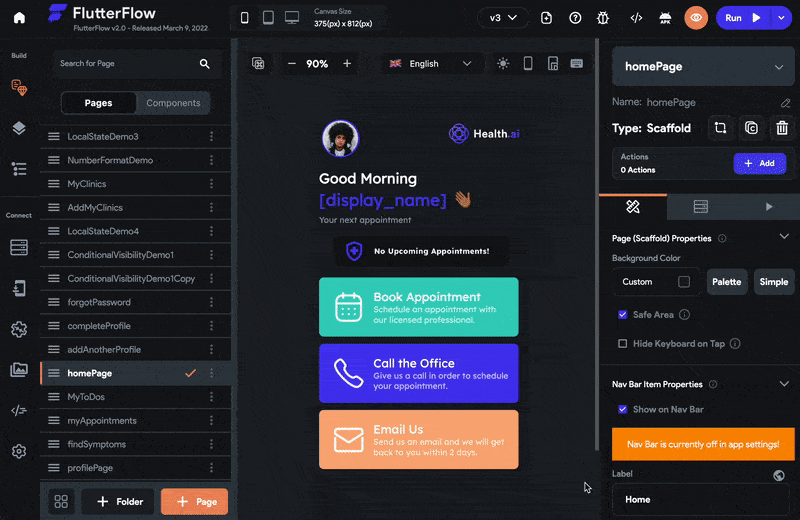 Let's compare it with e-commerce. 10 years ago, most e-shops were custom built using programming languages. Now with Shopify platform, you can have your e-shop ready within days without a single line of code.
Similar case is with data science, a few years ago you needed a lot more data-science skills to build a machine learning model e.g. for prediction of customer behavior. Now, these use-cases can be built in no-code analytical tools with basic knowledge of "behind the scenes algorithms".
In recent years the same is happening with SW development. There are more and more tools which allow you to build your software product without writing a single line of code. With a much faster development speed, you can launch your MVP within a weeks instead of months.
Why should you decide for no-code development?
One of the top reasons why startups fail is that they either lack the product market fit or they run out of money.
No-code can help with both of these problems.
Build features faster: When launching a new product, it's crucial to be able to launch as soon as possible, gather feedback and pivot if necessary. No-code development allows you to have your MVP ready in less than 1 month and make quick changes based on user/market feedback
Reduce development costs: Development costs for startups are high because IT resources are expensive and it usually takes a lot of time to build the product. In QikBuild we believe that success of a startup should not be dependent on technology costs but rather on viability of business idea. So if the speed of development is fraction of time compared to traditional development, so is the cost
To summarize it, in most cases no-code approach allows you to build your product faster and cheaper, with minimum (or any) limitations.
Not sure if your use-case is a good fit for no-code development? We will be happy to hear your idea and discuss the optimal technology approach.